(Family Features) Whether you're racing against the waves or quietly floating with a pole in hand, a day on the water is hard to beat. However, before you can enjoy the excitement of a new season, there are several steps you need to take to make sure your boat is ready for the ride.
System Check
Battery Function
Visual Inspection
Careful Cleaning
Safety Supplies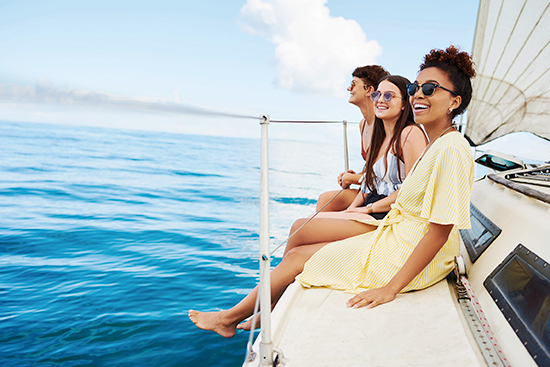 Finding the Best Battery for Your Boat
No matter how you spend your time on the water, a durable and reliable battery is a must. Learn what kind of battery is best for your boating needs from the experts at Interstate Batteries:
Starting: Whether you're sailing the ocean or ripping it up in a motorboat, starting batteries are built to withstand most marine conditions.
Deep-Cycle: These batteries are the most popular line of marine batteries and offer strong, reliable power. This type of battery is used to start your trolling motor and power other accessories like fish finders whether your engine is running or not.
Dual-Purpose: Originally developed for military tanks and submarines, this type of battery has the staying power of a deep-cycle battery coupled with high-cranking performance.
Powersport: When you're trying to catch every wave, the last thing you want is a weak battery. These top-quality batteries are built to withstand the most rugged conditions on the water.
Find more information to get your summer on the water underway at interstatebatteries.com.
Photos courtesy of Getty Images